Our Clients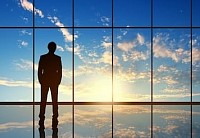 Future
Our Focus is on You
Here at Soaring Through Light LLC.,
Our Clients are: 
 People living with Adult ADHD

Adults living with ADHD in a relationship 

People going through Divorce

People working on their Marriage 

People that want a New Perspective



People that want to start a New Life

People that want to get out of Emotional Pain





These are some things you will receive while working with us.
Scheduled one-on-one coaching sessions.
Email and text messaging support.
Between-session assignments.
Impromptu calls as needed.
On-line tools such as journaling, goal tracking, and accountability software.