Life Coaching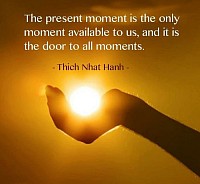 What is Life Coaching?
Working with a Life Coach is a highly personal experience, that involves quality one-on-one time and deep meaningful inquiry. Most people who choose a Life Coach are not only looking for someone to partner with. In addition to relieve and heal emotional pain. Also someone who can teach them how to do that for themselves. It's a more intimate process than reading a book or doing an online course. That's why, when Clients and Coaches are matched well, profound life changes take place organically.
Ways of Thinking
Here are 2 of the most common ways working with a Life Coach impacts individuals:
1. Expanded perspective. Advice from a friend or family member tends to offer information filtered through personal attachment.
Coaches are trained to remain uninvolved and can more effectively expand their client's perspective.
Soliciting a second opinion about an important aspect of life from a professional Coach can offer the reassurance needed for a brand new way of seeing the situation that wouldn't have been otherwise considered.
2. Reduction of self-sabotaging behaviors. Emotional health achieved through Life Coaching helps people move from "emotions are hell" toward "emotions are supportive." Coaches combine Clients' self-awareness with implementation strategies to create healthy new habits.